Women in most ancient and modern cultures and major religions are considered "life-givers". Here, a beautiful young woman is portrayed just as she teeters on the brink between innocence and her destiny, as "Life – Giver".
---
Digital Medium
Tools: PS/E 1, Mac
Thanks to the beautiful model, Ilana Lu.
2011-08-18 Friends of RedBubble
2009-07-03 Life-Giver in Dimensions
2009-06-27 Life-Giver in Fantasy Art
2009-06-16 Life-Giver in Featured Features
2009-06-13 Life-Giver in Core [C.O.R.E]
2009-06-11 Life-Giver in Feminine Intent
2009-06-10 Life-Giver in The Divine Feminine
The Divine Feminine group gave me my first-ever feature. It felt and feels so good! Thank you all gracious hosts who have chosen this work to feature.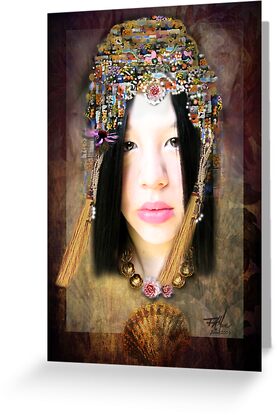 Life-Giver
by F.A. Moore
greeting card only 3.40 USD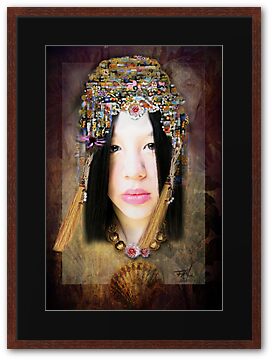 Life-Giver
by F.A. Moore
framed print only 114.00 USD

Life-Giver
by F.A. Moore
mounted print only 57.00 USD
DETAILS: Suggested: Click the face detail below. It links to full size, where you can see the detail very well.
Face detail ^ (Click for full size)
Shell detail ^ (reduced size)
Nose and lips detail (reduced size)
Aug 22, 2011 – See the nascent Hat Collection