Product Group Editing and Select Tabs Explained
Product Group Editing can be a bit mysterious. Here's a quick, illustration of the tabbed options for products, what they do, and how to use them.
A fellow artist approached me today, who had mistakenly taken down an entire image upload, when really what was wanted was to delete the product image, because it was not working. See the illustrations below for the ideal solution.
1. Identify the product group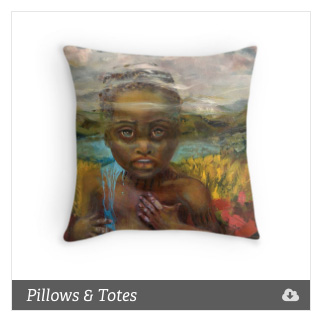 2. Select the product group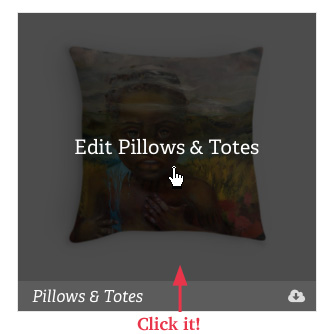 3. The Edit Tab
Notice the little "writing" icon on the tab. Think of it as meaning "edit" the product image.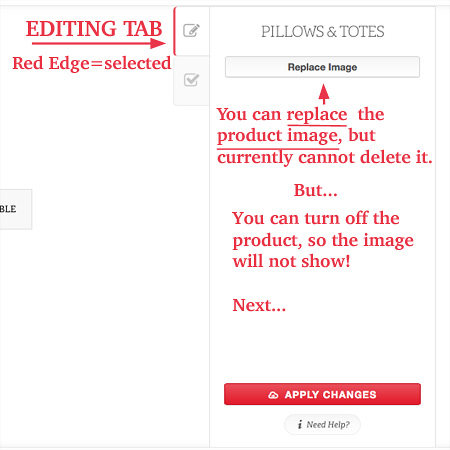 4. The Item Tab – defaults
Notice the checkmark icon on the tab. Think of it as meaning "select" items.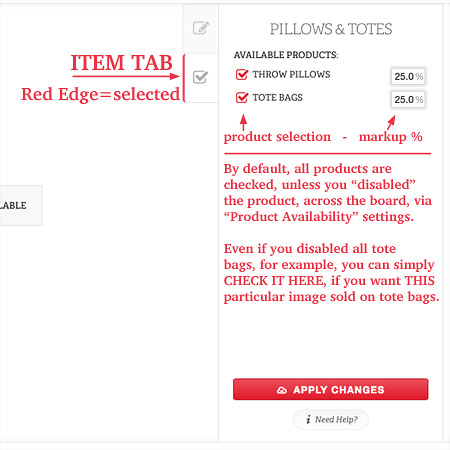 5. The Item Tab – change selections
6. The Item Tab – Apply Changes, then SAVE WORK.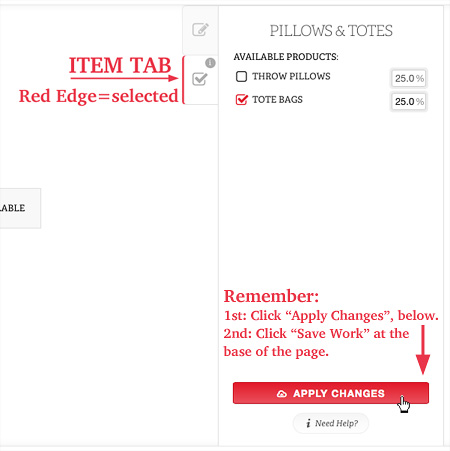 ---
To disable a product in BULK, across ALL your portfolio (and then discreetly enable it for one or more of your works), see my new tutorial, Product BULK Editing Explained.