Borders are a big plus with the new scarf product. We can be very creative with
position of the main image, background color, etc.…
If you can use Photoshop or GIMP, the tips below will start you on a creative
adventure with borders.
This tutorial will inspire you beyond centering an image within borders. Follow along.
I've laid this out in steps, including special notes (with requisite warnings) on resizing.
1.
Original artwork is a rectangle in profile mode.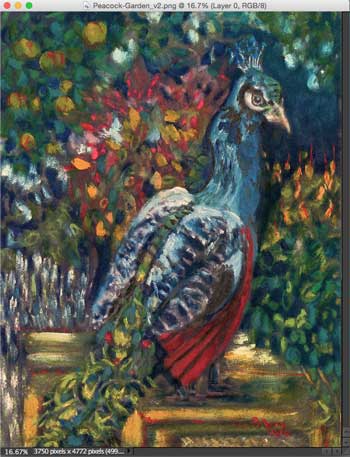 original artwork
2.
Use Resize > Image to study the original dimensions and resolution.
If the dimensions of your original are much smaller than the
suggested product dimensions; it would be unwise to use the following
methods; because the print will be degraded. In that case, skip to Step 6.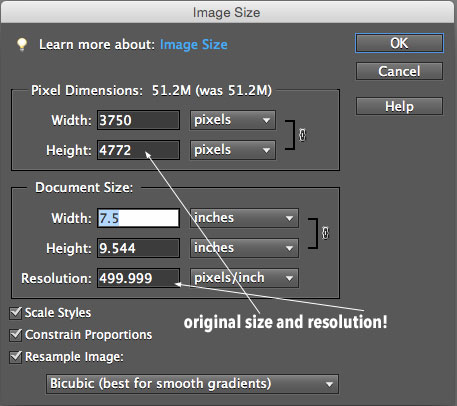 original pixel dimensions and resolutio