506 views as at the 30th of Nov. 2013
Had this spot at Devils Elbow on the Tamar River picked out for a while and when the tide predictions were for high tide at sunrise together with a forecast for calm weather I had all the motivation needed to make the early trip.
The mist was a bonus!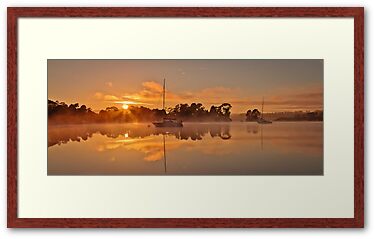 Canon 450D 24-105mm lens at 82mm 1/80 sec. f/11
Cropped into the panorama format.