500 views as at the 2nd of May 2013
The Batman Bridge (206m) spanning the Tamar River in Northern Tasmania, was built between 1966 and 1968, making it the first cable-stayed bridge in Australia.
Captured this image half hour before sunrise on a calm misty morning at almost full tide. Taken from the launching ramp at Devils Elbow Sidmouth.
This section of river under the bridge is referred to as Whirlpool Reach so fortunately for me the boats didn't move during the 4 seconds of exposure.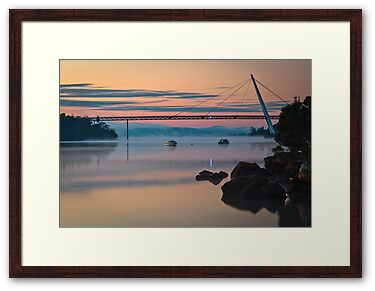 Canon 450D
24-105mm lens @ 82mm
ISO100
f/11 @ 4 sec
B+W CPL filter