Welcome to our Red Bubble site.
We're photographers and graphic artists who have been producing commercial and editorial stock images for over twenty-five years. Our work is represented by numerous agencies around the world. We live in Merced, California with our fotokats.
We invite you to visit our websites to see more of our work:
Visit skeletonia, our Zazzle store, for a greater selection of images and products "http://www.zazzle.com/skeletonia
or http://www.zazzle.com/sciencespot

Thanks for visiting us.
Please do not pin or post our images on Pinterest or anywhere else. Some sites such as Pinterest do not respect the copyright law. They should be drummed from the net!
All images copyrighted by Carol and Mike Werner. Using them in any way without our permission is both uncool and illegal. With that in mind, we hope you have fun here.
Check out our calendars
Featured on redbubble homepage 12/14/2010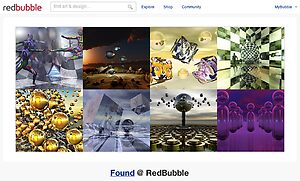 Desirée Glanville Digital Fine Art Awards
for Excellence in Digital Art
SoJie 10, April 2011!
The Fisherman — Featured on the redbubble homepage on 06/25/2011