Part 2 of a 2 piece commission…the request was australian animals from opposing armies!
For each army I created an insignia to place on the machinery and also as a stencil in the background.
This one also has a redback spider tagging along for the ride.
Who will win the people's ovation and fame forever?
The other piece: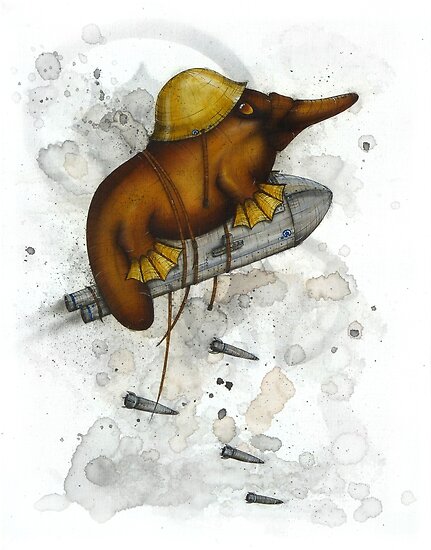 Watercolour, ink and pastel on canvas.
Visit me on facebook: