Photoshop manipulation & painting
Inspired by most provocative & soulful story The Portrait of Dorian Gray by Oscar Wilde at the turn of the century.
When I was a kid, and then a teen of 14-15 I have read….everything & all what interested me, or made me think ;) One of the books, which was recommended to me (I think by my literature teacher) was "The Portrait of Dorian Gray"
Took me no time, to finish the book, as the story is surprising, entertaining – and highly dramatic.
The picture painted by 'dear-friend', holds the awful secrets of once's soul ….
Must read !!!
To reflect upon, what mr.Wilde has had offered in his novel – one, must realize the values of 'today's' society …the decline of emotions, morality – all to behold 'fake, dieted beauty', money …and sex, the dream of staying young & care free forever – but at what price?
If you never read the novel, I advise you – you should, maybe …you will see something, you don't like in your own present ….hmmm

Viewing: 1319 views on 04-04-2011
Featured in A Fascinating Purple 24-02-2012
Featured in The League of Extraordinary Photomanipulation 2011-12-13
Featured in ART for SALE 2011-12-09
Winner in Fantasy Art X2 Oct-2010 @ Between Violet & Crimson
Featured in Breaking The Boundaries 09-24-2010

Stock used in the manipulation (99% deviantart.com) :
Front Lady: model from hat-design website (her hair,face and torso is digitally painted in photoshop, the hat remains & the hands ;) )
Hour-glass: from IRISHWSDM
stock
Front Lady corset: from AnnFrost-stock stock
Front Lady bottom of dress: from GothicMoon-stock stock
Front Lady jewelry: from LilyStox
Books: from GothicBohemianStock
Candelabra: from Linzee777
Lady in the back: from FroweMinahildStock
Ivy & tree brunches PS brushes: from midnightstouch (the best brushes you can get ever !! )
Star brushes: from Moondustdreams
Amazingly haunting scene background: from phatpuppy
stock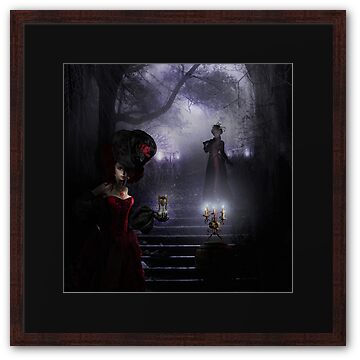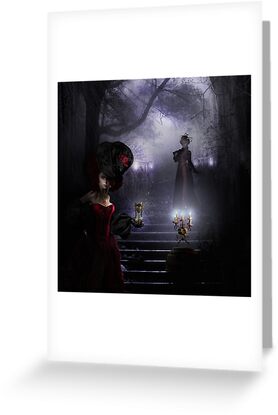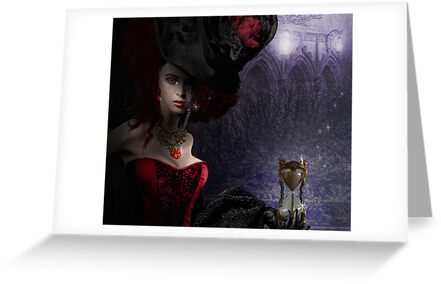 one of the close-ups