Western Australia and Wildflowers, so Far Away 4.
Western Australia and Wildflowers, so Far Away 4.
To see The First Episode Click here
Ceduna to Eucla (~ 490 K)
We had a big day ahead so we were up again early, in fact so early we beat the sun up (this doesn't happen very often) and saw the jetty by the light of the moon.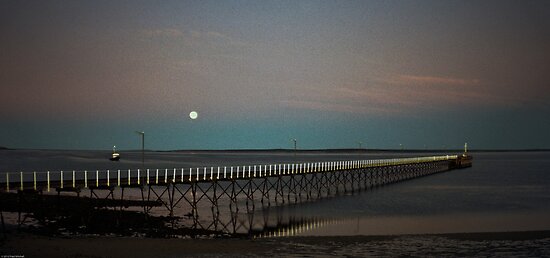 We headed off and it is not too long before we came to the sign telling us we were at the start of the Nullarbor (Latin for treeless) Plain.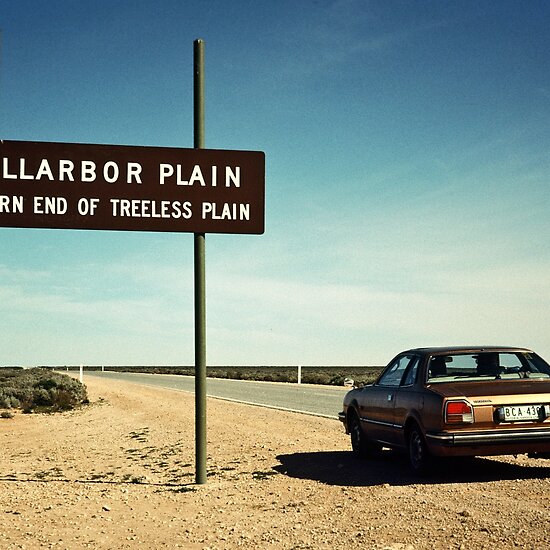 These days I think they have moved the sign in closer to Eucla as it wanted to get better advertising. When we went through in 1982 the road had only been sealed a couple of years and traffic was just building up. The motels available to us from information before we left Melbourne were at Ceduna, Eucla, and Balladonia so these were our planned stopping points. These were also the only recognised places for petrol so you carried a can of petrol, and a can of drinking water with you for emergency use, As it turned out there were other motels getting going, and we could have stopped a couple of other places for both accommodation and petrol, but now there are spots every hundred ks or so.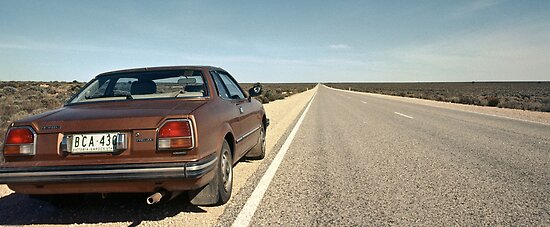 This is not the straight stretch of road on the Nullarbor, which is 147 K without any turns,hills or anything, but I am afraid I cannot envision it. This was only 10 or 20 K long (I don't think you can see any further on the ground) and there were going to be many stretches as long or longer than this before we reached the straight stretch some 600 plus K further down the road. There was going to be a lot of road ahead that looked like this.
At about this point we noticed yellow flowers beside the road. So added these to our starting collection.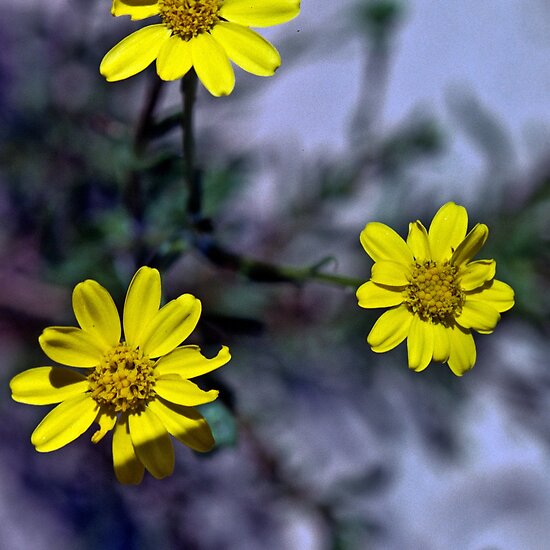 It was not far along the road (at least 10 K as we could not see these signs when I took the flowers) before we stopped.

Again we had a break before we met the next sign.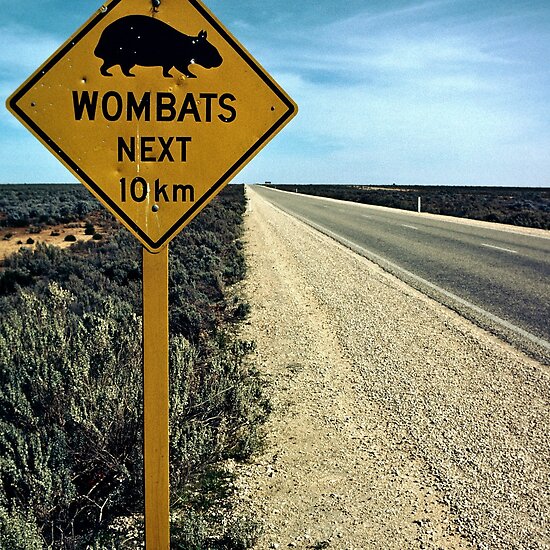 Unfortunately wombats cannot read and do not always cross the road at standard points. They are also very slow moving (maybe 10 minutes to cross the road), and so even if it is clear when they start, a car or truck coming at 140 K or more (there were no speed limits in 1982) can find them still on the road. We saw some dead wombats but the most killed animals we saw were kangaroos. They do not usually bother crossing the road during the day as they conserve energy in the heat, but between an hour before sunset and an hour after sunrise they are active. It is not recommended that you drive on these roads during that time (In 1982 many hire car companies used to forbid driving on this road during those hours). The problem with kangaroos is not that they are slow moving, as they move at 40 to 60 k/h, but as they jump up to 8 metres at a time and at a height up to 3 metres, probably only needing to touch the road no more than twice to cross it and taking only seconds to do so. This means you do not see them in your headlights, and when a roo drops out of the sky 10 feet in front of you, you hit up to 45 Kg of flesh at high speed. Cars bend under those conditions, and if you are unlucky and it comes through the windscreen you have the roo in your lap on its last struggles for life. You then need to be a good driver to stop your car safely. We saw cars at garages at the motels we stopped at which had done this, and they were just write-offs. Semi- trailers with high frontal contours are rarely bothered. We did no night driving.
After this we had a few Ks and came across the sign telling us how far away the state border was. It is important to know how long to the next attraction as there was nothing between here and there.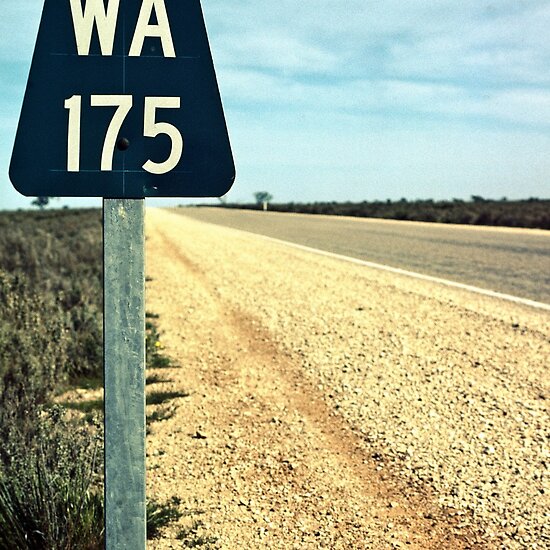 Before we got there we had a diversion to see the Great Australian Bight. On the way out along the side track there was a group of caterpillars marching across the road from one side to the other. I had not seen anything like it before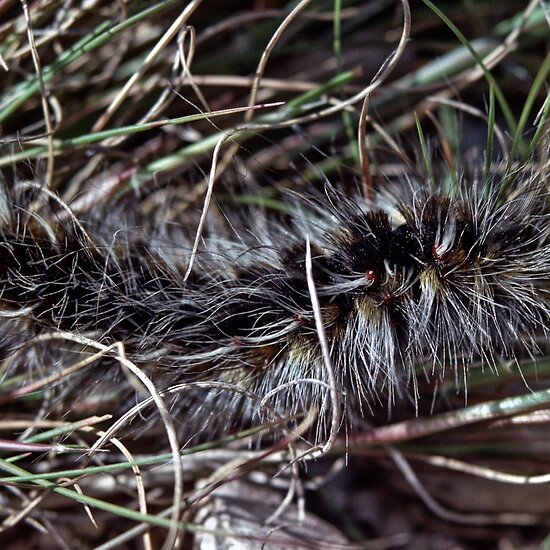 so I took it for my collection of memories.

The edge of the great Australian Bight is both breath-taking and fearsome. The protective guidance in 1982 as to where you could safely go was rudimentary, as lawyers had not yet got into a lucrative trade. You were expected to use common sense. I have been to lookouts in recent years nowhere near as dangerous as this was and the restrictions on your movement or approach to an edge is far more restricted. The cliff has no way back up if you go over the edge. There are many spots along the coast where you can go to the edge of the Bight, and we just picked the first we came to. It may not have been the best spot, was still very impressive.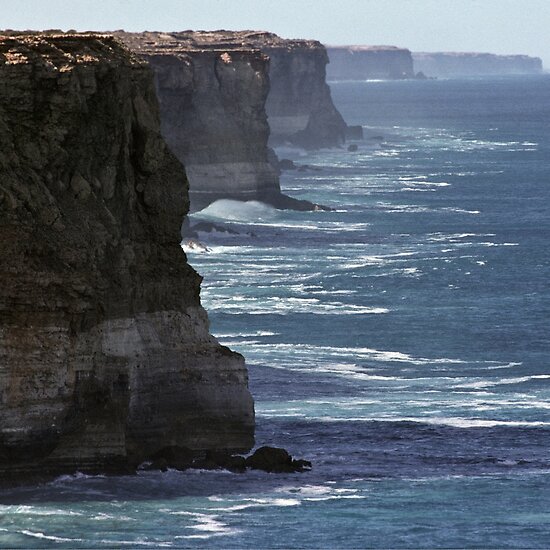 This is looking to the east and the next shot was looking to the west from our outlook point.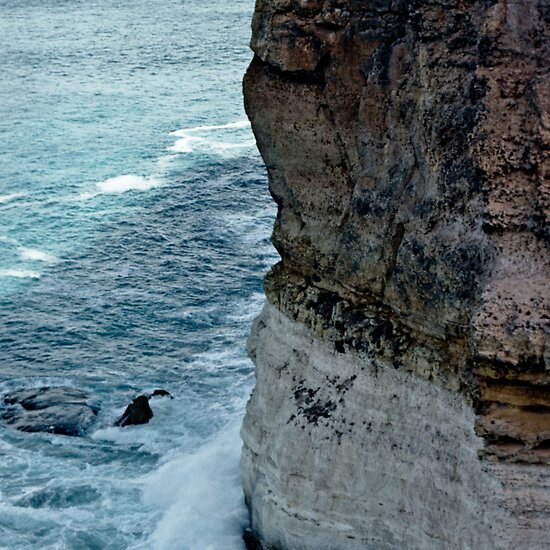 Just before the border and after we had found our motel for the night we went down to the Merdayerrah sand patch.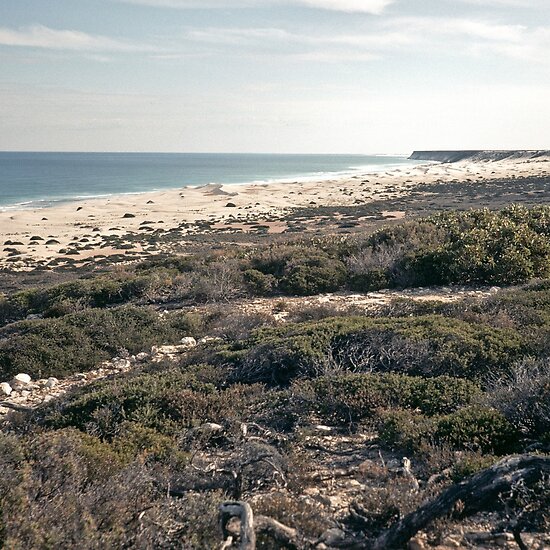 This landscape is important as it was in similar country to this that they built the telegraph station, on the other side of the border some8 Km from here.
This area had an interesting gum tree which reminded me of a 'mallee' gum from the Victorian deserts, in that it too was a very stunted gum
!http://ih1.redbubble.net/work.4564296.1.flat,55.... !
The present day sand hills are like this area.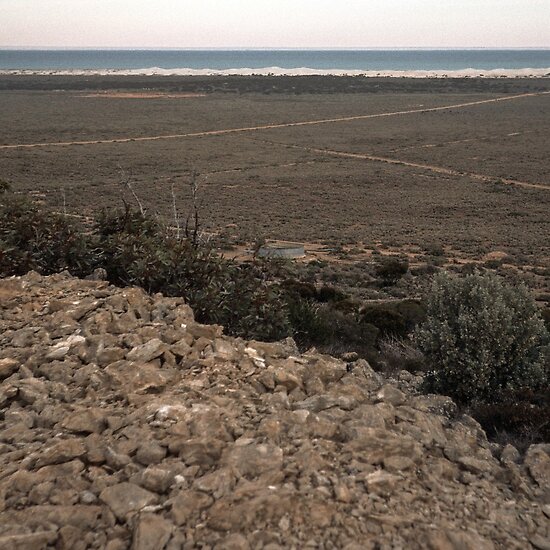 which we walked over to find the area where the telegraph station is situated.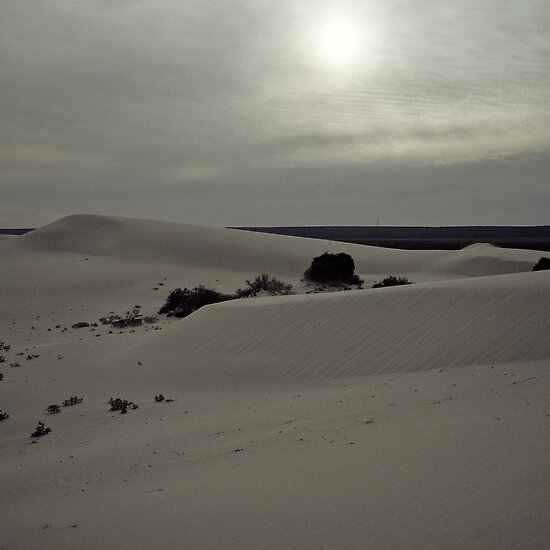 and I went down to the entrance to the station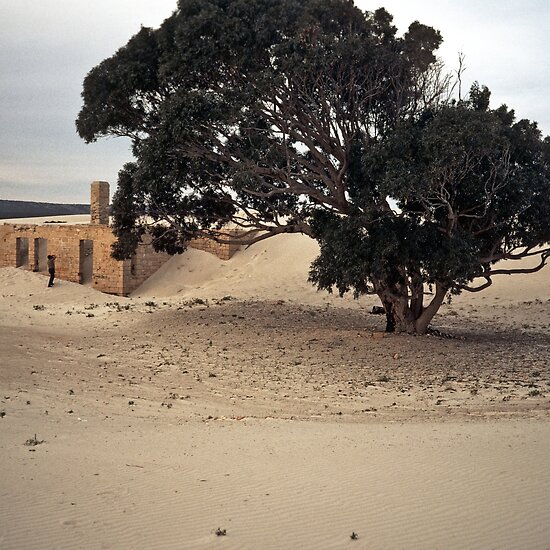 This is the view I got.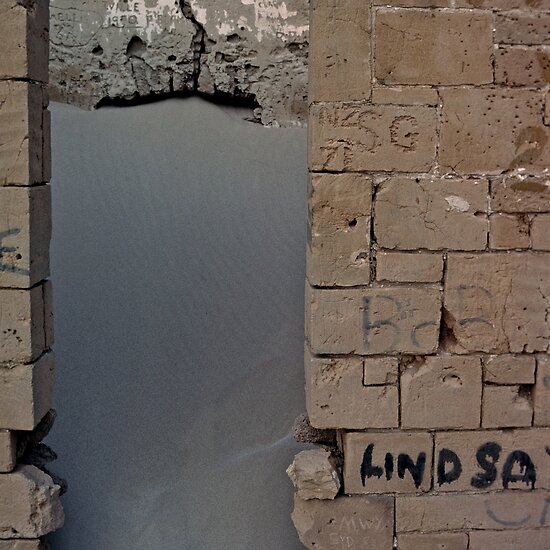 The story of the Overland Telegraph between Perth and Adelaide is a drama which has so many questionable decisions that one wonders at politicians sense. The Western Australian Government built a repeater station on just their side of the state border and installed equipment to transmit Morse Code using what was known as 'Universal Code' used in Europe. The South Australian Government built their share of the telegraph line to the same building, but the table at which the operators sat had a wall down the middle dividing the west from the south. The South Australian Government had decided to use a different code for their side of the border called 'Victorian Code' because Victoria used it. This meant a message received in the Western Australia room was hand written and then passed through a window to the South Australian room where it was retransmitted in a different code, or vice versa dependent on the direction of transmission. Outside of Sydney and Melbourne this was the busiest telegraph office in Australia. This room partition existed until Federation of Australia in 1901.
The 2532 K telegraph line was opened in 1877 with this station in the sand dunes near the coast where it could be supplied by sea. Unfortunately in 1859 in Victoria a sportsman had released some common garden English rabbits for sport. In 1890 the workers here noted that rabbits had began moving in, and were eating the shrubs which stabilised the sand dunes. The staff asked both West and South Australian governments to do something and nothing happened until someone sent from Adelaide a shipment of cats to eat the rabbits. Initially this worked, but then the cats got fat and found that rabbits were harder to catch than native birds which nested on the ground, and lizards were almost as easy. This meant they now had two plagues and the sand dunes started to erode even more swiftly and severely. The need for the station disappeared with more modern technology in 1927 and it was abandoned. By 1950 it was completely covered as was most of the old Eucla town where the staff had lived. Since that time the sand has continued to shift and the buildings were recognisable in 1982.
A surprise to me was that at Eucla we left the Nullarbor for some hundred of ks. From Eucla to Madurah (most of our next days run) the road runs along a coastal shelf much lower than the actual Nullarbor, as presumably because of easier road construction there, although the trans-continental train is all the way on the Nullarbor and much straighter than the road.
We slept well as we had had an exciting day and walked on sand dunes which tired us very quickly.