Whilst driving home through the Adelaide hills last night, with our 12-day-old baby boy, Little Jai, sleeping in the backseat, we were being tail-gated by an awful driver. There was fog around us, so the whole back of our car was lit-up – which was making it difficult for us. So I yelled this through the back-window – "BACK OFF MY A$$, BABY ON BOARD" – and suddenly realised it would look better stuck on the back-end of my car.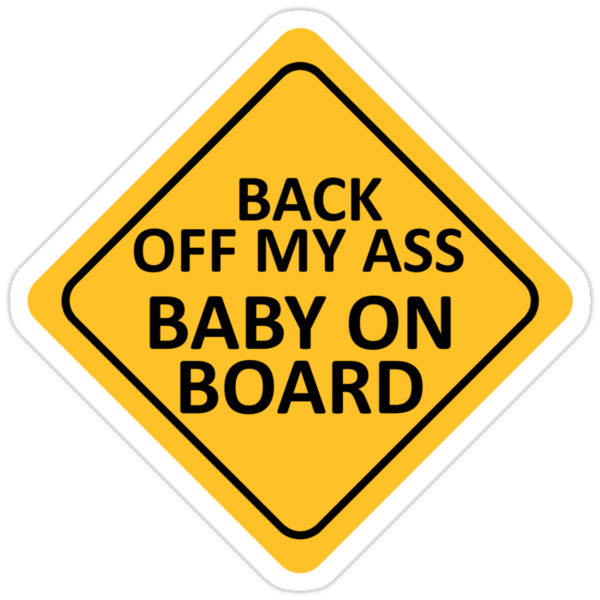 All artwork is copyright © to Stephen Mitchell, ezCREATE photography and digital art.
All Rights Reserved. You may not use, replicate, manipulate, redistribute, or modify my photography, writing, and artwork without my express consent.