The concept here is about rebirth, new beginnings, new wills.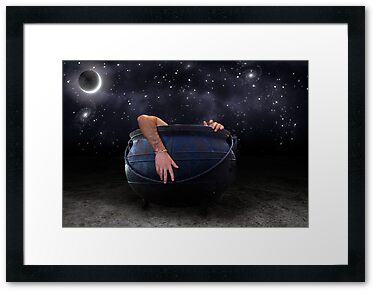 'Now listen to the words of the Star Goddess, whose dust of the feet are hosts of heaven, whose body involves the Universe. Mine is the holy door that opens to the land of youth and mine is the cup of wine of life that is Cauldron of Cerridwen, the Holy Grail of Immortality.'
Thanks to stock-by-kai .