This has already been uploaded on the Weber-Wanjek site
136 views on November 1st 2010!
Some music to go with the picture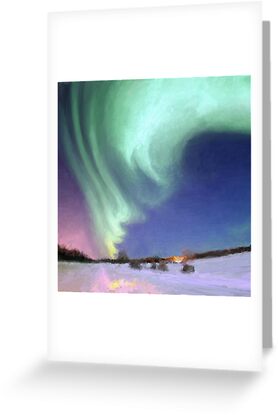 I painted this picture with Art Rage after reading the Golden Compass trilogy. The picture is painted from a picture of the aurora which I found on the internet. I have always been fascinated by the Northern Lights and there are wonderful descriptions of this natural phenomena in the first book of the above mentioned trilogy. They fill me with awe and seem so magical – natural magic!