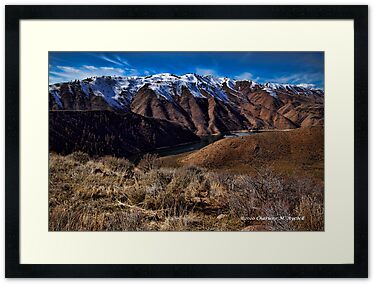 SALES: One matted print with RedBubble.
I used the newest plugin for Photoshop called Topaz Adjust. It is fantastic to turn just the right photos to different styles of HDR.
This was taken on Blacks Creek Road, just one of the many scenes on the way up to Prairie, Idaho.
All images are the copyright of the artist –
© Charlene M. Aycock
Images Do Not Belong To The Public Domain.
All Rights Reserved.
Copying, altering, manipulating, redistributing displaying, modifying, distributing and/or selling any image without prior written consent/contract from the artist is strictly prohibited and subject to any and all legal remedies.
A MONETARY SETTLEMENT for any unauthorized use, and prosecution in a US Federal Court, as well as Court Cost will be assessed.
I used my Canon Rebel T1i, 500 D, Canon Wide Angle Lens 10-22mm.
BEST VIEWED LARGE. AMERICA!
Shutter Speed……………………1/1250 sec.
Focal Length……………………..22.0 mm.
Aperture Settings………………F/5.7
ISO Setting……………………….100