While we always think of redshirts in the Trek universe as expendable cannon fodder, I try to portray them with this emblem as badass beyond belief. I mean, would you volunteer for security duty if you knew what they went through every week?
The Latin Insinuo In Malum translates to "in harm's way." I used the number 101 as a salute to Easy Company of the 101st Airborne Division as portrayed in Band of Brothers, just to show how much cojones you've got to have to work the security detail. ;)
Naturally, this tee is only available in red.
Here it is in sticker form: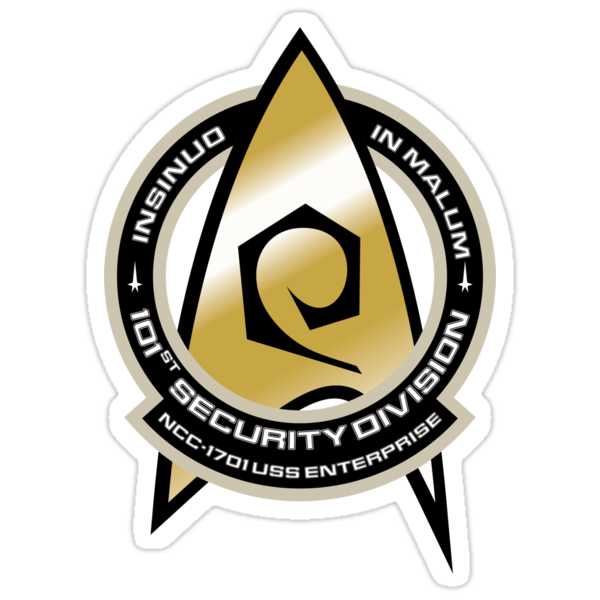 And there's a beat-up version here:
Red Shirt Respect – Distressed