Two Helitankers coming in to fill up their water tanks at Champion Lakes in Perth, Western Australia during a massive bushfire in the nearby foothills around the Suburbs of Kelmscott and Roleystone which is believed to have been started when power lines arced against each other during a night of very strong wind, and also from someone using a angle grinder.
The photo of the helitankers filling up can be seen HERE
Canon EOS 7D And 15-85 IS.
Viewed 1250 times.
SOLD
1x Photographic Print.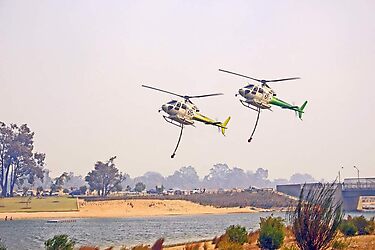 Featured in:
Photography Challenge Group, You're Accepted!.