Took A Drive down to the town of Collie in the South Western Part of Western Australia. The weather was wet and cold down there, But the sun did manage to come out for enough time for me to get a few shots before it started to rain down heavily on me. LOL
I saw the rainbow forming, So I quickly got to a good vantage point and I managed to shoot this panorama of the dam.
Canon EOS 20D And 17-40 f/4 L.
Viewed 438 times.
Featured In:
Canon DSLR, Dams, Weirs And Reservoirs, Lightning and Storms, WA Red Bubbles Mk II.
Viewed 397 times.
SOLD
1x Postcard.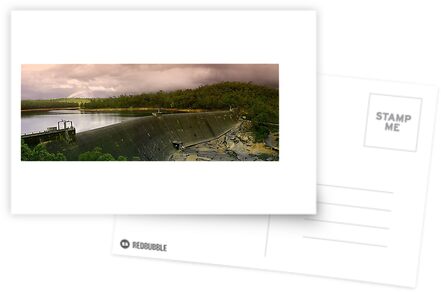 1x Photographic Print.