Natures Window, Kalbarri National Park, Kalbarri, Western Australia.
I was there when the Murchison River was flooded, As you can see in this photo.
Canon EOS 20D And 17-40 f/4 L.
A WILDERNESS SOMEWHERE, Australia At Large, Australia! You're Standing In It, Australia versus the UK, but it's not cricket!, Bubblettes, Canon DSLR, Canon Photography Only!, Caves, Chasms, Craters & Cliffs, Destination Australia, FEATURED PHOTOGRAPHERS, National Parks Of Australia, National Parks Of The World, Perth, Shapes & Patterns, Travel and Adventure, The Great Outdoors, WA Red Bubbles Mk II, Western Australia, Wild Oz.
SOLD
1x Greeting Card.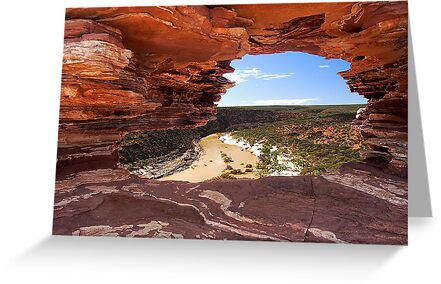 1x Postcard.
1x Postcard.