A Row of Tulips in Spring.
Canon EOS 40D And 100-400 IS L.
Viewed 1587 Times, Favoured By 35 People.
Featured in:
♥ Artists Universe ♥, ≈ The Weekend Photographer ≈ , 2-a-week, A World Of EOS, All Things Photographic, Art By Bubble Host, All the Colors of the Rainbow, Bubblettes, Blooms, Canon Vs Nikon, Closeups In Nature, Elite Images, ENCHANTED FLOWERS, Friends Of RedBubble, Just Pure Nature, Riginals, The Beauty of Nature, The Best of Red Bubble…Digital Art And Photography – Featured Work Only!, Flowering Bulbs, It's What Moves Me, Nature's Paintbrush, The Addicted Photographer, WA Red Bubbles Mk II, Western Australia, Weekly Theme Challenges.
SOLD

1x Greeting Card.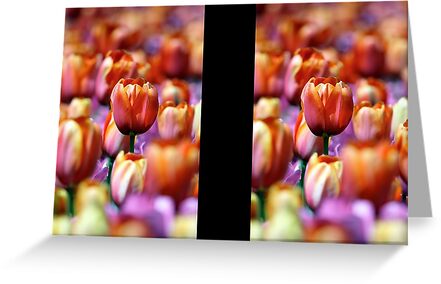 1x Laminated Print.
1x Laminated Print.