Mount Cooke, Western Australia at sunrise on a foggy early spring morning.
The highest point in the darling ranges and is located in the Monadnocks conservation park.
Canon EOS 40D And 17-40 f/4 L.
Viewed 1170 Times, Favoured by 31 People.
Featured In:
All Things Photographic, ♥ Artists Universe ♥, #1 Artists Of RedBubble, Color Me A Rainbow – Orange, Digital Photography, MOUNTAINS ACROSS The GLOBE, Along The Rural Road, Art By Bubble Hosts, Australian Landscapes, Bubblettes, Canon DSLR, Colour and light, Fiery Hot Colors, HOLIDAY SIGHTS, It's What Moves Me, MOUNTAIN LIGHT, Mountains In Time, Stunning Skyscapes, Top Favorites (30+ Favorites), Riginals, WA Red Bubbles, Your Country's Best.
SOLD
1x greeting card.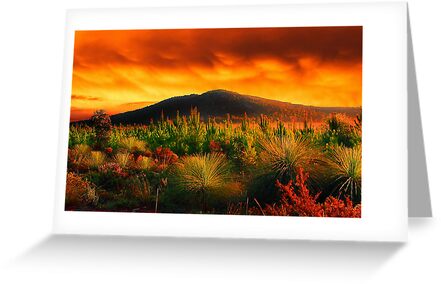 1x Greeting Card.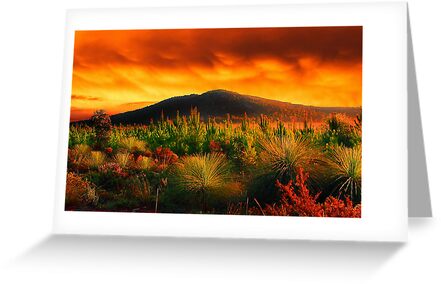 1x Photographic Print.