This series of Mammatus clouds where taken on December 27 2004 just as a really big summer thunderstorm had formed over my house here in Perth, Western Australia.
From what I read, the Mammatus clouds are caused by ice in the clouds becoming heavy and causing the cloud to sag.
A very rare site!
Taken with my 20D and 70-200 f/4 L.
Featured in:
10,000+ Views Canon L Lenses ♥ Artists Universe ♥ Clouds Elemental Earth, Wind, Fire and Water Lightning and Storms Extreme Weather Perth WA Red Bubbles Art By Bubble Hosts Friends of RedBubble Skyscapes Canon DSLR Riginals Shapes & Patterns Both Sides Now Severe Weather South West Art and Photography THE 500 TO 5000 VIEWINGS GROUP 10+ Features VOLCANOES Earths Geology & Atmosphere Photography Challenge Group Sold! Live, Love, Dream
Winner of Skyscapes To capture the best formation of clouds Competition (June 2009).
SOLD
1x Greeting Card.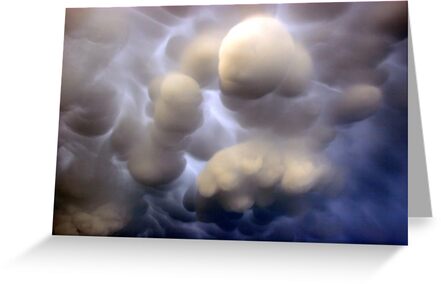 1x Poster.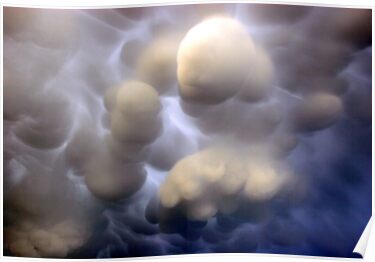 1x Postcard.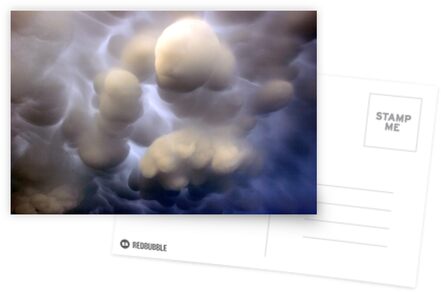 1x Greeting Card.