ACRYLIC ON 10X24 INCH CANVAS .THIS IS A LAKE NEAR HOME IN THE EARLY AM WITH THE MISTS RISING OFF THE WATERS .IT COULD BE A NORTHERN LAKE ANYWHERE
.I DID THIS USING MOSTLY PALETTE KNIFE AND FINGERS TO CREAT A ZEN LIKE ATMOSPHERIC WORK. YELLOW BLUE AND GREENS A LIMITED PALETTE .
LOOK LARGE! 129 VI8EW AND 29 FAV AS OF24AUG 2011 SEPT 18 304 VIEWS AND 42 FAVS 2011 2012 JAN 512 VIEWS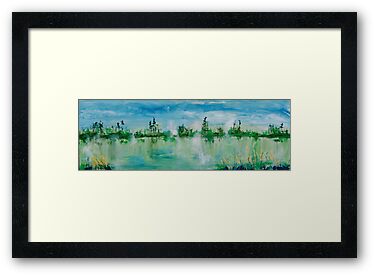 FEATURED IN WATER MEDIA WORKS AUG 2011 !

featured in abstract realizm aug 2011