UNIVERSAL MOTHER ,existing since time began,infinate ,.she is before all things in the past and berfore the future.Love all around you ,infinate,no beginning,no end.EVERLASTING!
WATERCOLOUR ON 901B PAPER.
I WAS INSPIRED BY A DREAM OF A TIME WHERE THERE IS LOVE FOREVER ANDFOREVER IN OUR UNIVERSE .' THEREFORE SHE EXUDES LOVE FOR ALL!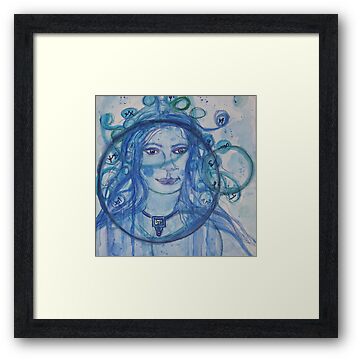 Featured in original entities may 30 2011