This painting evoved as I was thinking about how time passes so quickly and how things get covered or forgotten in time.Sometimes things forgotted resurface manty eons later .One never knowswhat time will do.
Multiple layers and scrappings for texturing.
July2 2010 528views
look at this large .
! Featured in acrylic painting Jan11 2010
2featured in Impressionist art Jan 132010


3featured in all things Egyptian Jan 18.


4 Featured in painters of the universe may18 2010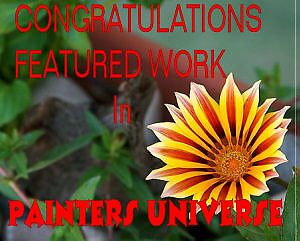 Top 10 finnish in challenge ancient civilizations avant guard nov 16 2010