The Florida panther is a highly threatened representative of cougar (Puma concolor) that lives in the low tides, palm forests and swamps of southern Florida in the United States.
| | |
| --- | --- |
| Its current taxonomic status (Puma concolor coryi or Puma concolor couguar) is unresolved. The Florida Panther is also known as the cougar, mountain lion, puma, and catamount. | |
| | |
| --- | --- |
| | Males weigh about 169 pounds and live within a range that includes the Big Cypress National Preserve, Everglades National Park, and the Florida Panther National Wildlife Refuge. This population, the only unequivocal cougar representative in the eastern United States, currently occupies only 5% of its historic range. The number of living Florida panthers is estimated to be between 80 and 100. |
In 1982, the Florida panther was chosen as the Florida state animal.
| | |
| --- | --- |
| Southern Florida is a fast-developing area, and declining habitat threatens this species. The two highest causes of mortality for the Florida panthers are automobile injuries and aggression between panthers for territory. The primary threats to the population as a whole include habitat loss, habitat degradation, and habitat fragmentation. | |
This image was featured on redbubble's homepage on 6/19/2010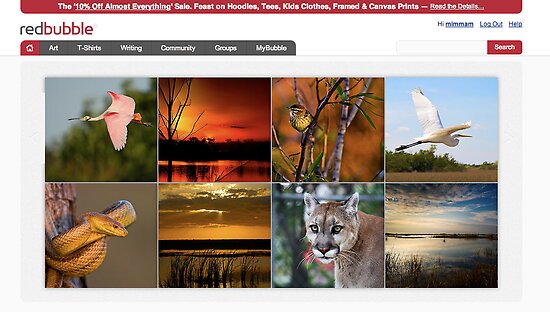 This image was Captured in Jupiter, Florida with a Canon 450D using an EFS 55-250mm lens
Focal Length 250mm
Exposure Time 1/125s
Aperture F5.6
ISO-800
For loose prints (8 × 10 etc) visit My Store
Also Available as a mouse pad on Zazzle.com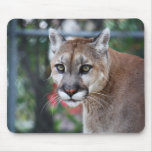 Click Images below to visit my Gallery

Thank You for Visiting my Gallery
Here are more places to find my work



Gallery Maintained by
© COPYRIGHT NOTICE: NO ONE IS ALLOWED TO REPRODUCE OR DOWNLOAD ANY IMAGES WITHOUT MY EXPRESSED WRITTEN PERMISSION.THESE IMAGES ARE NOT TO BE USED IN ADVERTISING OR MASS REPRODUCTION OF ANY FORM.