At home mummy of three gorgeous little pixies … actually they're not so small anymore, so I'm doing what I wish I'd done years ago … exploring my creative side!
Sharing my work on RedBubble has given me so much confidence, having talented people to take the time to look and comment is such a great boost! I thought it was time for me to set up my own website to show potential clients my work, I would never have had the courage to do such a thing had I not received so much support from RedBubblers.
So, if you like my style, please check out my blog to follow my everyday life in pictures: eskimo*rose
I hope to have a photoblog too, specifically for portrait work, watch this space!
Thanks for visiting, Emma x
Featured Artist December 2009 in the Depth of Field group
Featured Artist March 2010 in the Light in the Darkness group
Featured Artist November 2010 in the Canon DSLR group
Featured Artist December 2010 in the Students & Beginners group
Featured Artist January 2011 in the Creative Portraits of Children group
My first homepage feature – woohoo!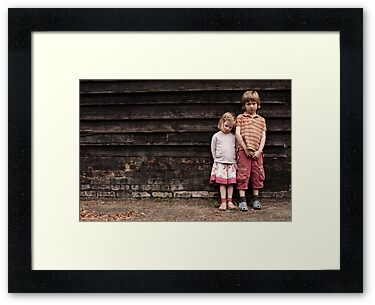 Yay – more homepage features :o)