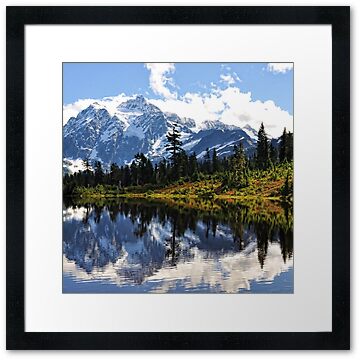 Heather Meadows, North Cascades National Park
As if the mountain view wasn't enough, God added a little lake in front of it to provide the most perfect reflection!
Mt. Shuksan is derived from a Skagit Indian word meaning "Rocky and Precipitous." It's a glaciated peak composed of Shuksan greenschist, oceanic basalt that was metamorphosed when the Easton terrane smashed into the west coast of North America.
Nikon D90 used with a 18-105mm lens
Like my work? "Like" me on Facebook:


1021 views, 40 favorites as of 10.31.11
Copyright Protected:

More from Heather Meadows