Heather Meadows, North Cascades National Park.
Fall colors just starting to show at Picture Lake in September. It's a very small lake, but perfectly situated in front of Mt. Shuksan and in pristine condition. Shuksan is derived from a Skagit Indian word meaning "Rocky and Precipitous." It's a glaciated peak composed of Shuksan greenschist, oceanic basalt that was metamorphosed when the Easton terrane smashed into the west coast of North America.
This is one of the most beautiful views in the world, which also happens to make it one of the most photographed places in the US.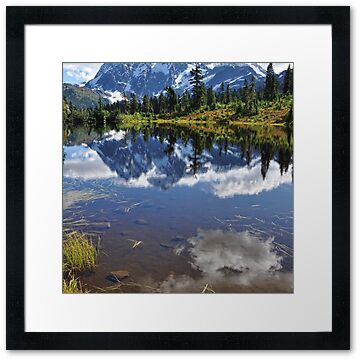 Nikon D90 used with a 18-105mm lens, shot at 18mm.
Like my work? "Like" me on Facebook:


200 views, 5 favorites as of 7.13.11
Copyright protected:

More from Heather Meadows