613 views, 30 favorites as of 10.31.11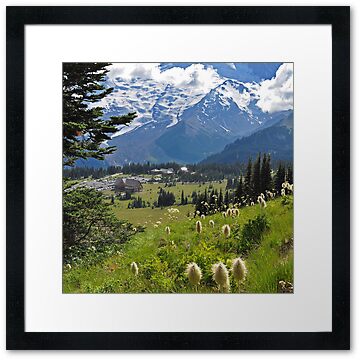 Mt. Rainier National Park, WA, US
Nikon D90 used with a 18-105 mm lens.
One of Washington's most beautiful scenes, this view of Mt. Rainier is a very unique one! It is kept in pristine condition since visitors are strongly encouraged to stay on designated paths as to not trample the wildflowers growing in the meadows.
About 1.3 million people visit Mount Rainier National Park each year. It's a popular peak for mountain climbing with about 10,000 attempts per year, approximately 25% making it to the summit.
Like my work? "Like" me on Facebook:


Copyright protected:

More from Mt. Rainier: