Caravan-trip to the outback. Part 1
My Husband and I headed north, expecting to see the wild-flowers in bloom in spring-time in the Flinders Ranges then up to Maree to see Lake Eyre in flood.We were already in Port Augusta when a huge weather system swept across the country dropping a deluge of rain on the outback and Flinder's Ranges. Roads were closed, as creeks were flooded, causing many fellow travellers to be stranded, at places like Birdsville and William Creek. This marked the end of the ten-year drought, even the Birdsville Races were postponed.
We decided to go to Coober Pedy instead, along the Stuart Highway. We were not disappointed. Coober Pedy was quite civilised and very different to what I expected. Water and electricity is very expensive and must be paid for in the caravan parks. We stayed at Stuart Range Caravan Park where a great tour is run by the manager. The tour takes you to the mines, the fabulous Breakaways,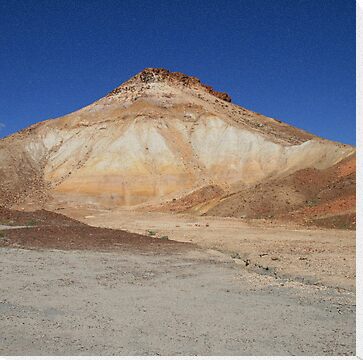 a dug-out house and church,a bush golf-course and many more attractions and information of the history of this area. This would definitely be of interest to any-one visiting. There are numerous opal shops along the main-street and dug-out hotels to choose from. Most people live in dug-outs underground, which stay the same temperature all year round with-out air-conditioning. It can be 53degrees C elsius out-side. You can also go noodling for opals yourself but only in the public areas. Next to the Breakaways, an amazing mountain range of colour , is the moon-scape ,where many movies have been made such as Mad Max. I have never seen any-thing like this before and it is all in South Australia.
The roads were closed to William Creek so we decided to fly to Lake Eyre from Coober Pedy. Unfortunately double the cost, from this destination, but probably our only chance to see the expanse of Lake Eyre in flood.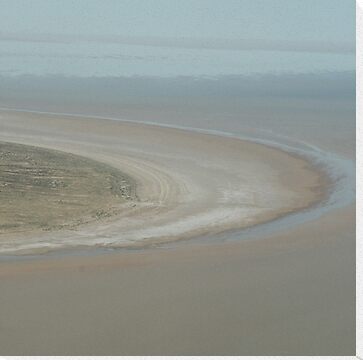 After all the rain the outback is green,what a picture, pools of water everywhere, Lake Eyre was magnificent and the colours from the painted mountains unbelievable. Well worth the trip. Blue sky, perfect day for pictures. Unfortunately hubby is not a good flyer and was feeling a bit off but I thoroughly enjoyed the trip.We landed at William Creek then took off back to Coober Pedy.
We left Coober Pedy thinking, how many people come this far ,They really don't know what they're missing, a very unique part of South Australia.
The Stuart Highway is all bitumen with many way-side stops and salt-lakes along the way where many people stop and bush-camp. Heading south we stopped at Woomera Caravan Park, which is a good base to explore the history of Woomera's Rocket Range, the town and the exhibits. The caravan park has a little bar and a happy hour every evening. Great for travellers wanting to have a chat to unwind.
We drove to Roxby Downs, a very clean tidy town for the miner's of the Olympic Dam uranium mine. A high-light of this trip was the abundance of wild-flowers near Roxby Downs. It was like the Botanical Gardens.We counted 13 different varieties of wild-flowers in the one area. The Sturt Desert Pea was my favourite.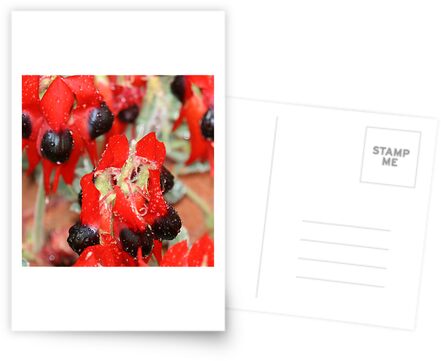 .