"After following the crowd for a while, I'd then go 180 degrees in the exact opposite direction. It always worked for me." – Elliott Erwitt"
Why fit in when you were born to stand out" … Dr Suess
To me, photography is an art of observation. It's about finding something interesting in an ordinary place … I've found it has little to do with the things you see and everything to do with the way you see them – Elliott Erwitt
"If you are out there shooting, things will happen for you.
If you're not out there, you'll only hear about it" – Jay Maisel
"The basic quality of photography, is that it should be believable" – Elliot Erwitt
---
Please scroll down to also visit my 'image journals' below … v v
A lot of recent work is collected within
My work can also be found at my alternate ID over here
- thank you :-) Ell
---
by redbubble! – 26th October 2012
Also exhibited in Shot in the Heart of Melbourne 2012 :-)
Shot in the Heart of Melbourne 2013
Upcoming Shot in the Heat of Melbourne 2014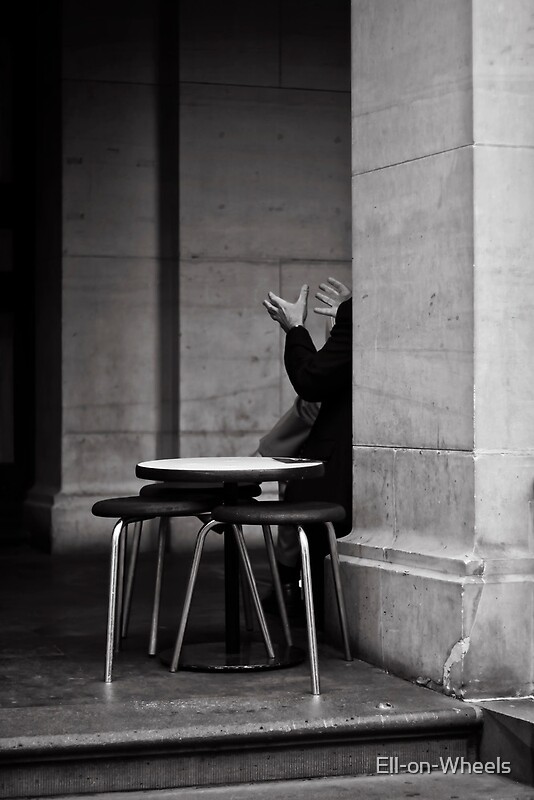 ---
Image below was nominated for SoJie19! Ecstatic beyond words! :-)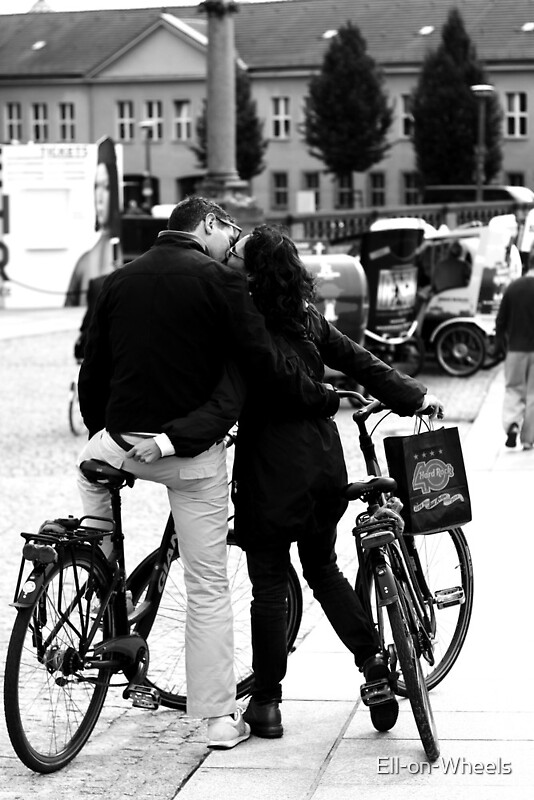 ---
I've owned a camera most of my life … doesn't almost everyone? :o)
I joined redbubble in April 2010 feeling very much like a beginner on a steep photographic learning curve … at the time of joining, the trusted camera was a basic 7yo Kodak 4mp 10x zoom, with which I managed to 'get it a bit right' with some flukey shots from time to time …
With joining redbubble, a subsequent upgrade to a Canon 50D and learning so much from the inspiring and friendly people here, the above 'beginner' status has significantly improved ;o)
All my images from the Kodak are natural and as is, and outside of the 'tungsten' b/w sepia and 400 ISO settings (400 to enable an image file large enough for RB to use other than postcard), there is no post-ed work at all, not even post-ed cropping! My standard is to capture an image as 'perfectly' as I possibly can, in-camera, at the time … unrealistic? maybe, but it certainly keeps me motivated :o)
With thanks to a dear friend in SA (who found redbubble for me) and the awesome people here at redbubble, I now feel like a tourist in my own country!! My camera goes everywhere with me on a daily basis (even to my place of employment!) and has never worked so hard before! ;o)
Profile update! :o)
Monday 7th June 2010 – arrivee, Canon 50D!!
Basic lens' as described on recent images and yet another steep learning curve a work.in.progress! Trusty user-friendly familiar Kodak is informally 'retired', now that the Canon is a whole lot less scary! ;o)
FIRST EVER CHALLENGE WIN! :o)))
Tools b/w challenge, 22nd Feb 2011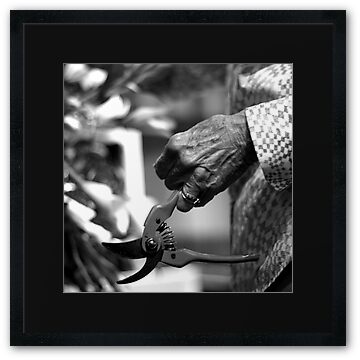 13th Jan 2011 FEATURED!! Black & White Spotlight ~ THE MASTERS