I grew up in Oklahoma & love nature; in fact the majority of the photos I have taken is the art that I see in the beauty of wildlife or the great outdoors as well as my surroundings. I live not far from the Wichita Wildlife Refuge- a place many photographers enjoy to visit. I am currently back at my local university to finish my bachelor's in fine art. My specialty is painting with texture. II have met a lot of wonderful artists on Redbubble who have also inspired me. The inspiration helped me create fine art pieces of my own. I value any interaction with other artists. I also have started crafting, but photography is still my favorite hobby.
Pieces Of Me, Digital Works, Photography & Art
(copywright: all images/photos/writings are personally my own. thank you)
Featured in Extra-Ordinary Photography

Featured in Rain Drops & Water Art
01/08/11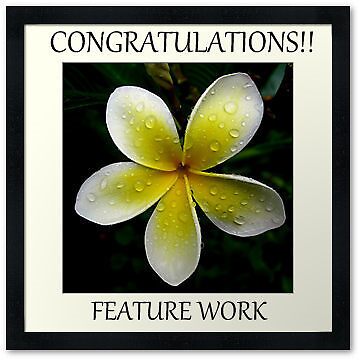 Featured in Too Bright
12/31/2010

Featured in Weekend Photographer

Featured in Extra-Ordinary Photography 11-20-2010
Rust in Peace

10/16/10
Featured in Mobile Life


10/08/10 My poem and Winter Came
Was favorited by RedBubble Featured site
also featured 10/27/2010 in Trees…Beautiful Creative Trees
Featured 10/25/2010 in Oklahoma
! "
&
twynkle twynkle little bat
how I wonder where you're at.
Up above the world in flight
like a blackbird in the night..
When the sun has gone to sleep
& the twilight shadows creep
then you flash your beady eyes
spread your wings & take the skies.
Twynkle, twynkle little bat
How I wonder where you're at.
In the trees you like to nap
upside down, wings a wrap.
Other than that I sit & ponder
where my little bat does wander.
twynkle, twynkle little bat
how I wonder where you're at…
lost music
the air shimmered like a tiny ripple through the water,
for a moment time stopped…
as the lyrics fell from his lips
..but there was no sound,
it was but a lost dream.
Now I continue on, looking for the music that will fill my soul