Click Show full description to see the details of the work
Elena Oleniuc Fine Art Award
for Excellence in Emotive Creation
SoJie 15, May 2012 |

Traditional Art – Honors
SoJie 15, May 2012 |
Fallen is a work that was created as a translation to an original artwork.
The original piece is "Messenger" By Bernard Lacoque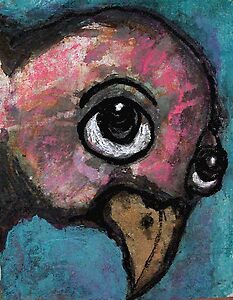 Bird, Bernard Lacoque-2 "Messenger"
by ArtLacoque
Final Work "Fallen"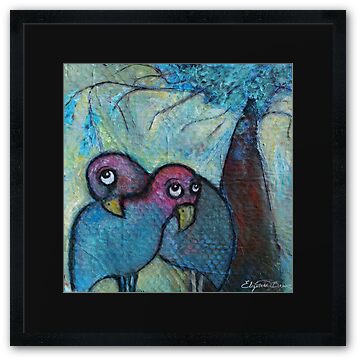 Here are the works in progress in order. One got lost in the posting, some how it got missed and I didn't do separate reply for the first 4. But there were two prior posts. So there are 6 all together.
I have been so blessed to have had the opportunity to see all or at lease MOST of Bernard Lacoque's work in person. I visited Ruth in Germany a year and a half ago and we took photos of many of the works that were not yet properly archived.
I knew that it would be so much better than I could imagine, seeing these works in person, and it was. It was like seeing Frank Lloyd Wright's Taliesin West for the first time. You think about the cardboard HE used and wonder how this can be something to marvel at. But it is. I think that Bernard knew that these materials would add life to his work. The textures are just amazing in person.
This simple piece of cardboard that I used was a piece I had put down to catch the drips of other paintings. It has a honey comb inside and that texture came through but yet it was strong enough not to puncture. The paint sucked in so quickly that I barely had time to work. But I think that is what Bernard loved the most. He would slap on the paint and then smosh it with plastic or another piece of cardboard. Then he would find the face inside. I don't think he ever had a plan in advance. So I did the same and let the pink guide me. After the first layer was on I had a lot easier time adding pastel over the top. Then I went back to add more acrylic in very loose strokes to add a bit of shimmer. What I loved about the pastel is that I could blend it out and move my lines as needed. I also think that because the cardboard sucks in the paint, I was able to get a little bit more transparency than on canvas.
This was a fun experience and I would love to try more work on recycled materials. I am so glad that Ruth added Bernard's works so that we could explore his vision and find out more about his methods. THANKS RUTH!!!