IMAGE IS BEST VIEWED LARGE
Hidden, way in the background at the top of the image, along the path, beckons a wonderful, peaceful bench to take in a moment of spectacular serenity. Located on the shore at Lake Tahoe, Sand Harbor, Nevada State Park, in Nevada, USA.
Taken October 2011 with my Panasonic LUMIX FH27 digital
The camera setting I used here is Sports because of the moving water.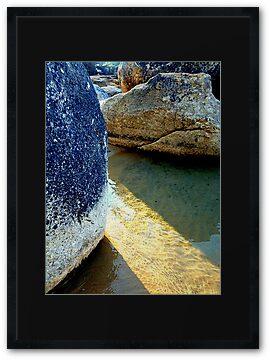 Makes a great card too