Acrylic painting on illustration board original art size approximately 15 inches by 11 inches
July 3, 2011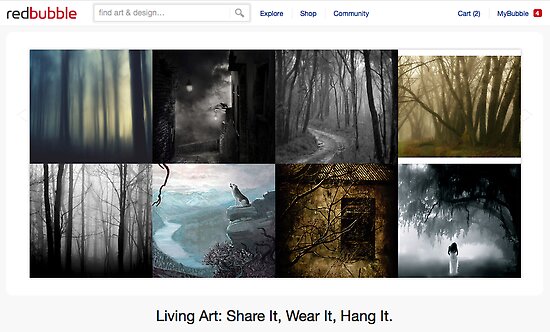 Congratulations! Your work is featured on the RedBubble homepage today. One of our homepage curators picked your image because they thought it was brilliant. Less than 3 in a thousand works make it onto the homepage – so that's a great achievement!
Happy bubbling
Martin
Viewed 1739 times as of July 3, 2011
Favorited 76 times
There In the Moonlit Fog a Dark Wolf is the other half of the original painting. There In The Moonlit Fog A Dark Wolf has been Digitally altered to give it the spooky fog effect. A Chilling Cry has not been altered.