Small Harris' antelope squirrel posing for his picture. I guess he wanted to make sure I shot his best side. Valley of Fire State Park, just north of Las Vegas Nevada.
Canon XTi, Canon 75-300 @300, f/5.6, 1/250, ISO 125
All content & images © Earl E. Gibson. You may not use any images in any way without written consent from artist. All Rights Reserved.
Featured in "Canon DSLR" Group
Featured in "Squirrels & Chipmunks" Group
Featured in "Nevada: The Silver State" Group
Featured in "Favorite Animals" Group
Featured in "Newfangled, Nonedited Photography" Group
Framed Print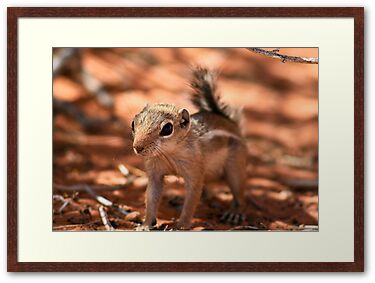 Greeting Card