Please like my Facebook Page & join me on twitter: edy4sure
Title: "In My Father's House Are Many Mansions"
Medium: Acrylics & Collage
Size: 31" X 38"
Ground: Boxed Loxley Canvas (triple Primed)
This is an acrylic cum mixed media painting on canvas (I find acrylics very easy to use and that it can mimic other media textures too).
It is my artistic 'take' from the bible verse John 14:2. This painting just 'came to me', it was almost purely expressed in its symbolic form, both in, form & color.
The predominant blue colour was done to signify God's/Christ's purity, coolness, and his healing power. His facial colour was a deliberate attempt to keep him from being stereotyped to a particular race or color. His outstretched posture was to signify his dominance/importance in the Heavenly realm (behind him) and, his welcoming gesture. His over-emphasized foot symbolizes his establishment on Earth & 'Above'. The mansions are prepared and welcoming and, the Earth below His outstreched arms is rendered in different colours to represent the different moods, anger, happiness, sadness, feeling of danger & war, fruitfulness, to name but a few. I have often found others having a different and often interesting view of my interpretation, which makes it all the more exciting. I pray that it inspires others in different ways as it did, for me.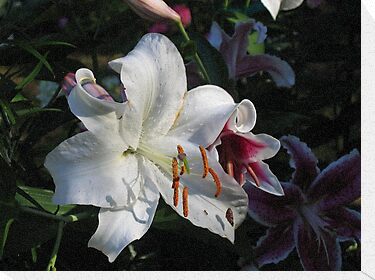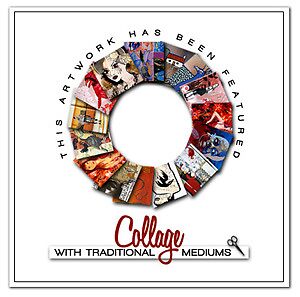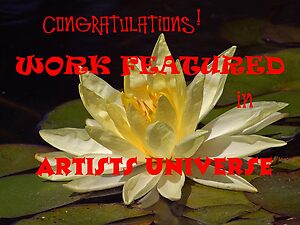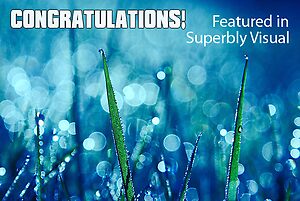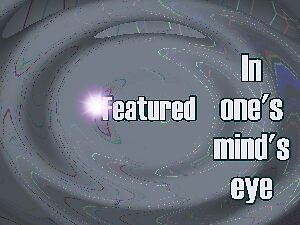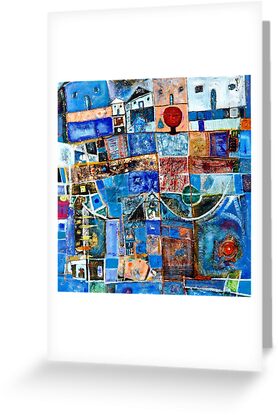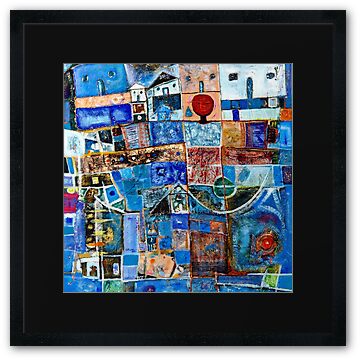 Favorites: 51
Views: 1176