My rescued girls, Daisy and Rosie doing their thing to save chicken-kind!
All my hens have been rescued from cage hell. When hens stop laying they are worthless and sold off to the pet food industry. What a horrifying thought that my gorgeous girls would have ended up minced and in a can had I not rescued them! It breaks my heart to think of all the others I cannot rescue. They have such wonderful personalities and make gorgeous pets.
Nikon D90, 105mm lens.
Melbourne, Australia.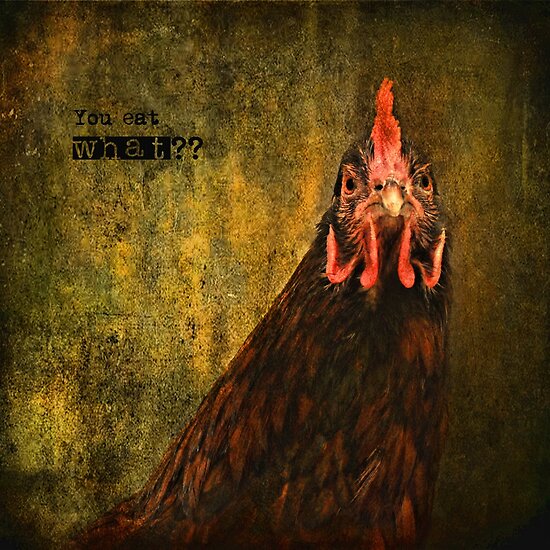 in The Birds group Jan 2011.
in The World as we see it group Dec 2010.
in Layered with Texture group Dec 2010.
in Beautiful Grunge Art Dec 2010.