Light texture done in Picnik
This is something else to see in real life.
On TV we see it and say…Oh those poor people!!!
When you see it in real life, it's a whole new vision!!!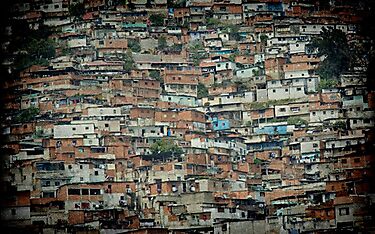 Venezuela and its capital, Caracas, are reported to both have among the highest per capita murder rates in the world. Most murders and other violent crimes go unsolved. Armed criminal gangs often operate with impunity throughout the urban areas. The poor neighborhoods that cover the hills around Caracas are extremely dangerous. U.S. travelers have reported robberies and other crimes committed against them by individuals wearing uniforms and purporting to be police officers or National Guard members. Police investigations into kidnappings have revealed that police officers are often involved. Caracas tops list of murder capitals of the world.