342 views 1-28-2012
Fuji FinePix S5000
This I used Orton and Texture!!! Merry-Go-Rounds always have been magical to me and this horse stood out the most!!!
Featured in "ART UNIVERSE" 5-31-2011


Permanent Feature Page
Featured in "Artists with Disabilities" 2-26-2011

Featured in "The World As We See It, or as we missed it" 11-13-2010

Featured in "Welcome to Wisconsin" 11-13-2010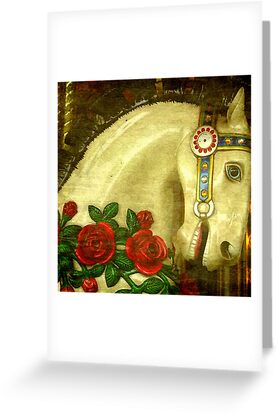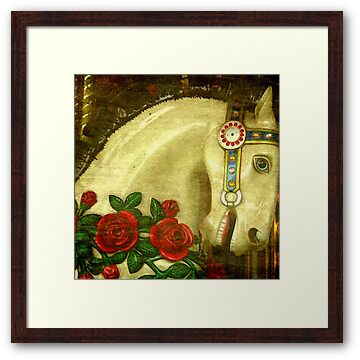 The Milwaukee County Zoo is a zoo just west of Milwaukee, Wisconsin, operated by the Milwaukee County Parks Commission. The zoo houses 1,800 animals and covers an area of 200 acres (800,000 m²). It is noted for the first birth of polar bears and siamangs in captivity. The zoo is also home to the largest group of bonobos in one location outside their native Democratic Republic of the Congo and to two of the National Zoo's world famous cheetahs. Although still located in Washington Park, the zoo changed its name to the Zoological Society of Milwaukee County in 1953.Fundraising took place in 1956 to offset the estimated cost of building the new zoo: $12.6 million. The Milwaukee County Zoo opened in 1958 with the primate building, monkey island, feline house, pachyderm mall, and grizzly bear den. The zoo also featured a miniature train line, the "Zoo Line", which carried visitors around the zoo to view the exhibits and construction. In 1959, construction started on the dall sheep mountain and the Alaskan bear exhibit. On May 13, 1961, the Milwaukee County Zoo officially opened to the public. Later additions included the aviary (1962), the Australian building (1963), the original animal hospital (1963), the small mammal building (1965), the aquarium (1968), the reptile building (1968), the children's zoo (1971), and the polar bear underwater viewing exhibit (1986). In 1965, four Zoomobile tour trains were donated by Allis-Chalmers. In 1986, the children's zoo was renamed the Stackner Heritage Farm, and a dairy complex was constructed as part of it, to celebrate Wisconsin as America's Dairyland. The complex included a cow barn, education center, and dairy store. In 1988, the Taylor Family Humboldt Penguin exhibit, the education center, and the Peck Welcome Center opened. The following year, the renovated sea lion exhibit, featuring underwater viewing, opened, and the aviary was renovated. More recent changes include the addition of the Sterns Family Apes of Africa exhibit (1992), the renovation of the aquarium and reptile building (now known as the Aquatic and Reptile Center), the renovation of the small mammal building (1998), and the addition of the Wong Family Pheasantry (1998). In 2002, Monkey Island was renovated to include a large deck for viewing, and was renamed Macaque Island. 2003 saw a newly remodeled animal health center; 2004, a new education center; and 2005 and 2006, the remodeling of the Heritage Farm, feline building, and giraffe exhibit.