Red Fox overlooking his kingdom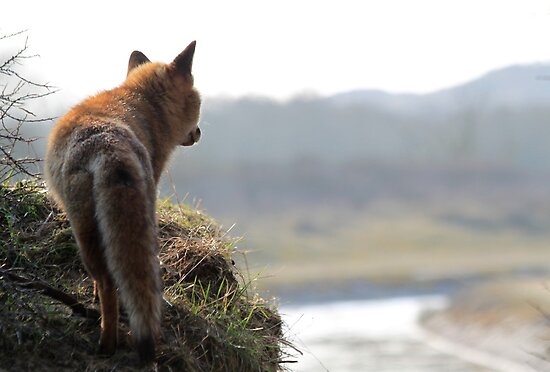 Its more than just a capture its a feeling its a story its one of this captures you say I did it right for me wen I saw it on big screen
Hi, I'm Erik and I live in the Netherlands in the big city of Amsterdam.
I did 4 years graphic school and begin working in the silksceen printing
I did that work for 22 years.
Also I have done a training of a year in design & publicity .
I have now what confesses quieter work behind a counter of TV station
what me pleases a lot because I see many well-known Dutch people.
Photography is an hobby which I have for years on not professional basis.
Camera's I use :
2X Canon 500D
Lenses:
2X Canon 18-55
Canon 70-300mm IS
Sigma (Bigmos) 150-500mm
All photographs in this profile are subject to The Netherlands and International copyright laws and are the sole property of the artist, DutchLumix © No image may be downloaded, copied, stored, manipulated, reproduced, or used whole or in part of a derivative work, without the express written consent of DutchLumix. All Rights Reserved.

I hope you enjoy my RedBubble photopage


Kind Regards Erik