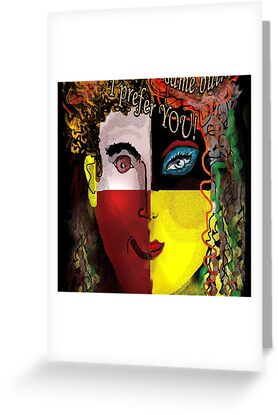 It is an anti-racist card, against any kind of discrimination.
I have drawn a face with the four colours of the main races of the world: yellow, black, white and red.
Half the face is a woman and the other half is a man.
On top the sentence We are all the same but…I prefer YOU!