The Falls and Cotter Beck
Cotter Beck has several other, but smaller falls in its course, before joining the Ure, but Cotter force is the largest. The force is not visible from the road, but it takes only a short walk to reach it. It comprises a series of six steps each its own small waterfall with the largest single drop being about 5 feet (1.5 m). The force is narrow at 3 feet (0.91 m) at the top widening to 15 feet (4.6 m) at the bottom. A short path allows easy access from the A684 near Holme Heads Bridge approximately 2 miles (3.2 km) west of Hawes.
Visited on our RB meet November 2010 in the Yorks Dales National Park.
Pentax K10D 18-55mm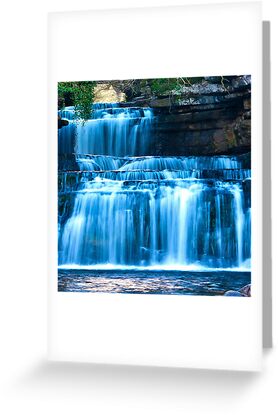 110 views @ 25 Jan 2011