When Rievaulx Abbey was founded in 1132 by twelve monks from Clairvaux Abbey as a mission centre for the colonisation of the north of England and Scotland, it was the first Cistercian abbey in the north. With time it became one of the great Cistercian abbeys of Yorkshire, second only to Fountains Abbey in fame.
Pentax K10D 18-55mm lens 05-03-2009
The ruins of the abbey are still standing and are yet impressive today. They are now in the care of English Heritage.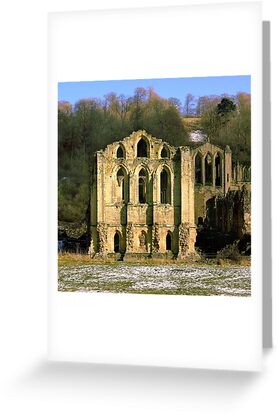 158 views @ 6 Dec 2010