This is my William Morris inspired alphabet letter "N".
Original ink (biro – papermate black) on A4 180 Gsm card. It was actually a lot less messy drawing in Biro ink first than drawing with 2B lead filament and then inking over it!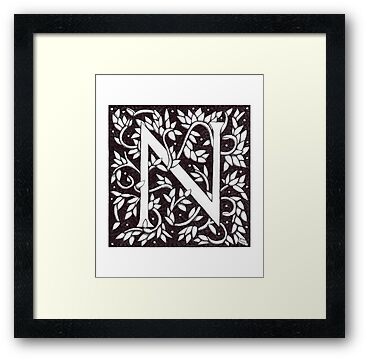 Featured Top Ten in the Alphabet Soup Group – letter N Challenge – October 2010.