Beachy Head Lighthouse – Sussex, UK.
Group Features


Featured in Around the World Group.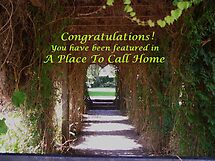 Camera Nikon D700 with 28-300mm Nikon Lense.
ISO 200, 1/320th sec, f/5.6, 170mm, handheld.
On a windy day at the top of Beachy Head it was all I could do to keep my footing. Amazingly strong winds up here, but I lay down to capture this as I crept to the edge of the cliff-top. Such a great feeling looking below.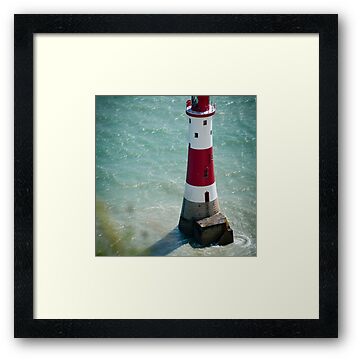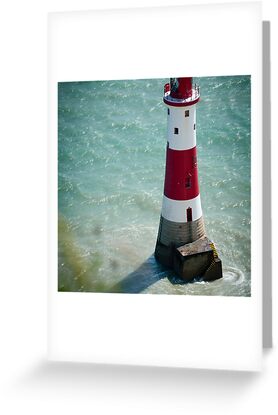 Beachy Head Lighthouse Information.
Beachy Head is a chalk headland on the south coast of England, close to the town of Eastbourne in the county of East Sussex, immediately east of the Seven Sisters. The cliff there is the highest chalk sea cliff in Britain, rising to 162 m (530 ft) above sea level. The peak allows views of the south east coast from Dungeness to the east, to Selsey Bill in the west. Its height has also made it one of the most notorious suicide spots in the world.
The headland was a danger to shipping. In 1831 construction began on Belle Tout lighthouse on the next headland west from Beachy Head. It became operational in 1834. Due to cliff erosion, in March 1999 Belle Tout lighthouse was moved more than 50 feet (15 m) further inland.
Because mist and low clouds could hide the light of Belle Tout, another lighthouse was built in the sea below Beachy Head. It was 43 m in height and became operational in October 1902. For more than 80 years, the red-and-white striped tower was manned by three lighthouse keepers. Their job was to maintain the light, which rotates two white flashes every 20 seconds was then visible 26 miles (42 km) out to sea. The lighthouse was fully automated in 1983 and the keepers withdrawn. Trinity House announced in June 2010 in the five yearly Aids to Navigation review, that the light range would be reduced to 8Nm and the fog signal discontinued. In February 2011 the work was undertaken, and light range reduced to 8Nm by the installation of a new LED navigation light system. The fog signal was discontinued at this time.