The Natural History Museum. London.
Captured in April 2011. London, UK.
Camera Nikon D700 with 28-300mm Nikon Lense. ISO 200, 1/80th sec, f/4.5, 28mm. Handheld. Five separate exposures for HDR in Photomatix Pro4.
Image Stats 23rd June 2011.
Comments 291
Favs 75
Views 1299
Also Available at
Don's New Website Dear friends, please pop on over and take a look at my new Website
at FineArtAmerica. It's another place to display and sell your artworks.


Featured in…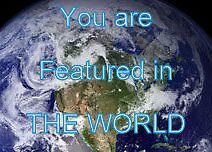 The World.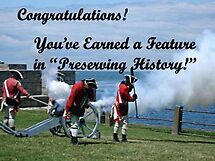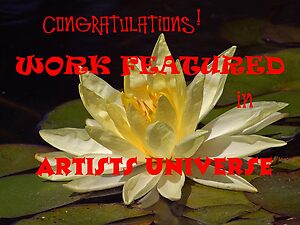 We took the opportunity today to visit one of London's most famous attractions, The Natural Histroy Museum. My seven year old granddaughter Amelia was with us on a visit from Ireland and she loved it. Especially the Dinosaur Exhibition.
I was marvelling at the architecture whilst they were engrossed in the exhibits. The amazing arches, Victorian stonework and carvings were all outstanding, but I just loved this view from high up on the first floor.
Right in the center of the awesome stairway is the white marble statue of Charles Darwin, who's great fable 'The Origine of the Species' this whole edifice is built upon. I was chuckling as I read fantastical stories about this theory of evolution and was left wondering just how many people were swallowing it all up as fact rather than fiction.
I'll bet that in a few years time there'll be a similar structure for Harry Potter or Indiana Jones:-)
Not Enough Faith I just simply don't have enough faith to believe in Evolution, that all living creatures came about by mere chance. Why? Well, I see the fingerprints of God's hand all over His Creation and that for me is all the evidence I will ever need. When I see the beauty of His handiwork, I just want to Praise Him.
In the words of the great song All things Bright and Beautiful it says, The Lord God made them all When we look at His Creation from near or far, all we can do is marvel and join in with the song that the Heavens are declaring. God is soooooooooooooo Good.