Clocks captured at Canary Wharf, London, UK.
Sales A Greetings Card on 6 May 2011. Many thanks to the anonymous purchaser. I really hope you enjoy The Clocks at Canary Wharf.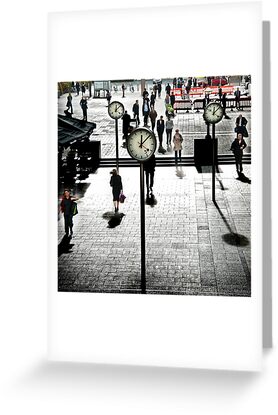 Camera Nikon D700 with 28-300mm Lense.
ISO 200, 1/640th sec at f/8, 92mm. Handheld, App Priority, into the light.
Featured in Street Photography and Photo Journalism Group


Your Magic Place.

Processing converted to B&W HDR tonemapped in photomatix pro and combined the original with tomemapped layers in PS5, then used hard-light blend mode. Layer masks to remove areas of darkness with brush, reduced effect to 80%.
Combined layers and saved back to Lightroom.