The Folly With a view of the City of Plymouth from Mount Edgcumbe in Cornwall.
Image Stats 273 Comments, 77 Favourites, 938 Views.
Camera Nikon D40x with 18-55mm Lense.
ISO 200, 1/100th sec at f/9.0, 55mm.
Group Features Thanks so much to all the hosts of these groups. Really appreciate being Featured. Regards, Don.
Featured in Your Country's Best.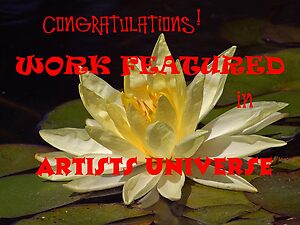 In this scene you can see Drake's Island, the City of Plymouth and the distant moors of Dartmoor in Devon. This was captured from Cornwall across the River Tamar in Mount Edgcumbe Estate. The details of the folly you can see below.
I just love this location. We've tramped around the Edgcumbe Estate so many times, I can't think, but what's left in my soul is memories of my children as youngsters laughing, throwing frizbies, playing chase and catch, eating Cornish Pasties and gazing in wonder at the thrilling and enchanting monuments to the past; caonons, follies, ruins, creeks, and gardens that would blow the mind. No wonder, I'm drawn to such a location with my Nikon camera.
The Folly
The Folly was built in 1747 and replaced an Obelisk which had stood on the site previously. It was built by using medieval stone from the churches of St George and St Lawrence which once stood in Stonehouse. The same stone was used to build the Picklecombe Seat further along the coast. Part of the seat features a Medieval doorway. The church of St Lawrence was removed to make way for the Royal William Victualling Yard. The Folly was known as 'The Ruins' for many years. Parts of the old Stonehouse Barrier Gates were also said to have been used. As Stonehouse was never a walled town, it is thought that these came from the Abbey or Manor House.
The Pall Mall Magazine, published in 1897, said:
'The ruin was constructed from the remains of a fallen obelisk and some old granite-work.'
This would suggest that the obelisk had collapsed sometime before the building of the folly in 1747. If parts were used within the construction of the folly then the obelisk erected on Obelisk Hill at Cremyll can't be the complete obelisk that stood where the folly now stands.
An artist painting the scene at the end of the 1800's wrote that the Earl of Edgcumbe had his workers build one folly, had it blown up, didn't like the result and had it built and blown up again to get the result we see today.
The Folly couldn't have pleased everyone and within the pages of A Guide to the Coast of Devon and Cornwall, published in 1859, it says:
'The grounds still are very attractive, but disfigured by silly artificial ruins.'
Also, in Black's Guide to Devonshire, published in 1864, it states:
'Of the mimic ruins scattered through the grounds it is best to take no heed. They are but sorry accessories to a scene which nature has so bounteously enriched.'
Another Shot of the Folly


Mount Edgcumbe

Featured in