Yellow Rose of Sharon
Hypericum Calycinum.
Camera Nikon D700 with 105mm Lense
ISO100, 4.0sec, f/45.0,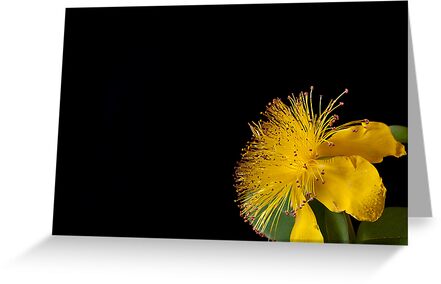 Our Rose of Sharon flowers have just come into bloom and are looking so beautiful against the steps of our veranda that leads from the lounge patio doors into the rear garden. These plants are very hardy and come back year after year, but provide interest all year round, and they have a long flowering season. The large bright yellow star-shaped flowers have prominent red-tipped anthers making a sunny display for up to four months.
Hope you enjoy this Fluffy Rose of Sharon:-)