All The FUN of the FAIR: Carter's Fair, Dulwich, London.
Camera Canon S90.
Settings. ISO 100, 1/500th sec, f/5.6, 6mm.
Last Sunday afternoon we decided to visit Carter's Steam Fair in Dulwich, it was the last day of the fair and there were lot's of people around. I was immediately impressed by the quality, style and colour of exceptionally well maintained travelling wagons. Definitely brought back memories of the fairs of yesteryear…. The senses were bombarded with the smells of the fair too; candy floss, hot-dogs and burgers filled the air. Ice Cream vans with queueing children eager for that cooling cream. Sounds filled the air; screams and squeels of delight from children. Smiles on people's faces and the atmosphere of sheer unadulterated fun. You'll love a visit to Carter's Steam Fair… History Below…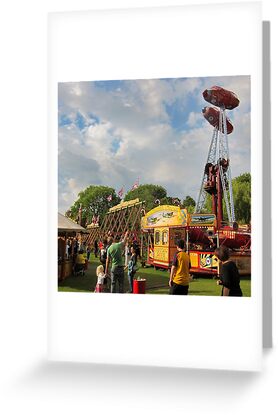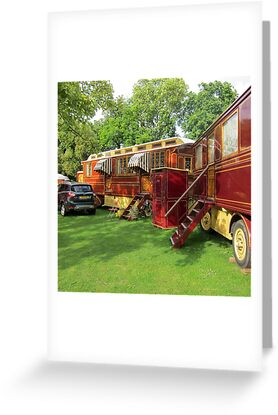 Carter's Steam Fair History
Carters Steam Fair was born from one mans vision, inspired to collect vintage Fairground rides before it became fashionable to do so, this man was my late husband John Carter.
John had always had a passion for gathering old and interesting items, ranging from slot machines, American cars, horn gramophones, postcards, 78rpm jazz records, pottery, tins etc etc. when his collecting obsession moved onto fairground rides we catapulted into an entirely new league, the house was at bursting point, it was a mission to find enough floor space to access the settee, not that there was enough time left in the day to enjoy
the luxury of sitting on it!
The front garden now became a Showman's yard, corrugated tin shed springing
up as the demand required, at this point the neighbours started to complain.
For some reason I went along with John's schemes, he processed a great knack
of infusing everyone with enthusiasm, also I found my niche decorating the
rides, I discovered that I loved it.
The children were involved at an early age, helping in the sheds, the elder ones looking after the younger ones while we worked and finally learning to hop on the Gallopers and take money, from the start its been a family affair.
Sometimes when we are winching on or off a sodden ground with the rain slashing down and a howling gale, I do question my sanity, but on the up side we get such satisfaction from what we do, the first opening of the season when the fair opens and people come along to enjoy themselves is a pleasure, I want them to have lasting memories of the good time they had on
their visit.
My Sons have taken over the day to day of running the Fair since John's untimely death in 2000, they move it from site to site, set out the ground and operate the rides. Its an arduous lifestyle, especially for the wives waiting for vans to be put in place, water to be plumbed in and generators to be switched when we arrive at a new site, bringing up a family in vintage
living vans is not an easy task, the girls all get involved towing trailers and helping their husbands on a day to day basis. On the positive side the lifestyle is never dull, we have companionship, camaraderie and independence, more excitement than the average soap opera and the satisfaction of knowing what fun we bring to families.
I Sometimes think the public don't really have any concept of how we function, I'm often asked what we do in the winter, do we go abroad and soak up the sun on some exotic beach for a few months?
Winters are spent in the workshops, maintaining and painting rides, stalls and transport, investing in new projects to keep the Fair exciting and interesting. The family have developed a wide range of skills from decorating rides, applying gold leaf, signwriting to maintaining old equipment, and undertaking major restoration projects. We all find the winter work very satisfying.
Carter's Website